Before / After photo Breast reduction: when, how and why?
A big breast can be considered as a real aesthetic and physical handicap for women and can appear at puberty, after pregnancy or caused by significant weight gain. Whatever its origin, congenital or hormonal, the overweight of the breasts can cause several genes: muscular pains, back and shoulders, difficulties in the movements, a generalized discomfort (physical and psychological). Surgery can solve this problem: it's breast reduction.
Breast reduction: definition, causes and objectives
Breast lift (also called a breastplasty), is a technique of cosmetic surgery that reduces the volume of breasts, provide them with an aesthetic curve and a better position. It consists of removing excess skin from the breast so that it becomes concentrated, curved, firmer and supported. The decrease in breast volume is addressed to women whose minimum age is 18, who have large breasts, one breast bigger than the other, sagging breasts and heavy ...
Breast reduction does not only allow to have a beautiful figure but also to improve the psychology of the woman.
Booms lift in Turkey : procedure of the intervention
The mammoplasty in Turkey is a technique that lasts 2 hours (depends on the amount of skin and glands to remove), performed under general anesthesia (must stay at young 6 hours before the operation) and with a night of hospitalization.
Thus, before the day of the operation, two consultations are recommended between the plastic surgeon and the patient to discuss in a detailed way their expectations and to carry out a medical examination. The surgeon explains to the patient the progress of the operation, the type of anesthesia ...
At the beginning of the procedure, the surgeon removes the excess glandular tissue, then reposition the mammary gland and redrape the envelope. Finally, he puts drains and puts a shaped bandage in the shape of a bra.
A leave of 2 or 3 weeks is mandatory with , stop any sports activity for 1 month.
Our partner clinics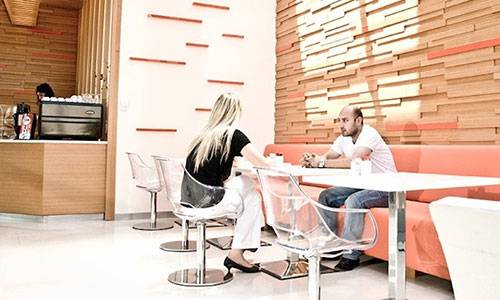 Last update : 18/10/2019