Before / After photo Laser liposuction is a liposuction technique that uses the vibrations of high frequency ultrasound to break up fat cells. It is an innovative method to remove excess unsightly fat.
What is the Principle of Liposuction with Ultrasound?
Ultrasound used at the beginning of liposuction allow to soften the fatty tissue. Neither the cannula nor the manual movements are used to fragment the fatty tissue. It is with the help of ultrasonic vibrations that the cells of adipose tissue are broken. Then, an alkaline tumour solution is injected, which mixes with the fat cells that are removed to liquefy the fat (emulsification). Finally, the surgeon eliminates this emulsion with a small cannula.
What are the Benefits of Laser liposuction?
Effective: This is an effective method. The results are immediate after a single intervention. In addition to removing excess fat, you get a firmer skin. The risks of surface irregularities and roughness in the form of wrinkles will no longer be encountered. The laser liposuction can improve the contours of the body.
Handy: The new vaser-lipo machine features fine probes that deliver controllable energy which ensures easier handling.
Soft: This technique is less invasive than other traditional liposuction techniques. Using saline solution, there are less bruising and bleeding.
Quick: One intervention is sufficient where the other methods require more than one. The operative follow-up is short you can return the same day and resume your physical activity. This procedure is performed under local anesthesia and does not require general anesthesia. This reduces risks and costs.
Less painful: Unlike classic liposuction, Vaser liposuction is less invasive, so post-operative pain is reduced.
How to take care of your Body after Laser Liposuction?
To benefit from this treatment, the patient must follow a healthy lifestyle with a healthy diet, regular physical activity and good hydration. It should be noted that Vaser liposuction is not used to eliminate overweight. We're more interested in improving body shape than losing weight.
Our partner clinics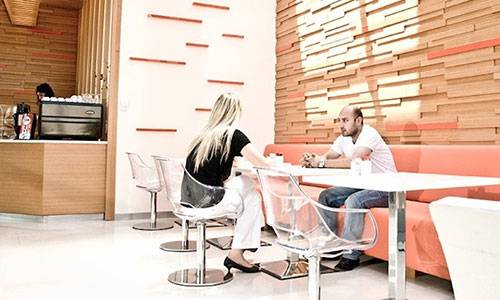 Does Vaser Liposuction present Risks?
The amount of heat delivered can cause burns. These risks are less encountered with new controllable energy machines.
How much does Laser Liposuction Cost in Turkey & Istanbul?
Prices of Laser liposuction differ according to the countries, teams, and regions of the body to be treated. On average, it costs about 2000 Euros.
Last update : 29/01/2020