Hair transplant without shaving the head in order to harvest implants is now possible with the new shaving-free FUE technique. This non-invasive procedure is the best solution for minor alopecia.
Any Question ?
Get in Touch.
We're Here to Help.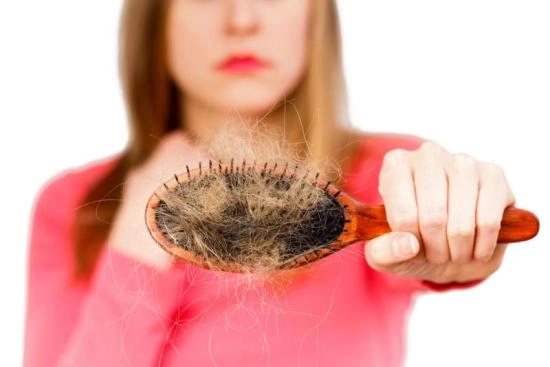 Who is this procedure for?
People with localized hair loss
People with aesthetic concerns
People with professional requirements
Side effects
Infection
Irregular hair growth
Sensation of numbness
Allergic reactions
Alternative treatments
LLLT laser therapy
Micro-pigmentation of the scalp
Medicated treatments
Intervention or treatment's duration
The accuracy of the content has been reviewed by our Medical Commission.
What is a Hair transplant without shaving?
Unshaven Hair Transplant in Istanbul, Turkey, offers a revolutionary alternative for many people today. As it enables hair restoration without having to shave the recipient or the donor area. This method is particularly attractive for those suffering from minor alopecia. It is also suitable for persons who wish to maintain their current hairstyle and avoid any visible changes throughout the recovery period.
Advantages of unshaven hair transplant
Among the most obvious advantages of shaving-free hair transplantation are that:
The patient can maintain the current appearance
The procedure is less invasive, with rapid recovery
Scars are inconspicuous, making the result look natural
The procedure is less painful than other hair transplant techniques such as FUT
Grafting corrects alopecia aesthetically and permanently.
Process of shaving-free hair transplantation in Turkey
If you are considering a hair transplant without shaving the head in Istanbul, Turkey, our team will be with you step by step. Afterward, our specialists will help you regain your hair by following the phases described below.
Primary consultation
The re-implantation process begins with a detailed consultation with one of our qualified specialists. During this initial visit, the aesthetic surgeon examines the patient's pattern of hair loss, based on clinical examinations of the alopecia detected. He then discusses the individual's goals and expectations and determines whether the patient is a suitable candidate for no-shave FUE.
Preparation and harvesting
The surgeon prepares the area to be treated using a dermographic pencil. This is used to delineate the scalp areas where hair follicles have disappeared. Next, a haircut is applied to the recipient area, so as not to interfere with the existing hairstyle.
Afterward, the practitioner applies anesthesia and extracts the follicular units, separating them from their skin attachments while preserving the roots. This very precise technique must be performed using a micro-extraction tool (motorized micro-punch). The scars left are particularly discreet.
Graft sorting and implantation
The extracted follicles are then sorted according to their integrity and the number of hairs in each unit. The harvested grafts are implanted one by one, without shaving the recipient area and then treating the bald zone. It should be noted that the number of follicles to be implanted must not exceed 1000 units. Furthermore, to achieve a satisfactory natural result, the surgeon must respect the angle and direction of hair growth during the transplant.
Graft follow-up
After three days of hair transplantation, it is crucial to undergo follow-up consultations in order to monitor the transplanted hair growth. In fact, the hair surgeon must check the condition of your scalp. Afterward, he may recommend specific types of shampoos and lotions to apply, as well as ask you to avoid exposure to the sun.
Difference between shaven and unshaven hair transplant
Here is a table summarizing the key differences between shaven and unshaven hair transplants:
| | | |
| --- | --- | --- |
| Feature | Shaven Hair Transplant | Unshaven Hair Transplant |
| Donor Area Shaving | Yes | No |
| Extraction Method | Strip harvesting or FUE | UFUE |
| Procedure Time | Shorter | Longer |
| Cost | Lower | Higher |
| Recovery Time | Shorter | Longer |
| Scarring | More visible | Less visible |
| Natural Appearance | Less | More |
| Suitability for Long Hair | Not suitable | Suitable |
Unshaven hair transplant: Best costs in Istanbul, Turkey
The price of an unshaven hair transplant in Istanbul, Turkey can vary depending on several factors, including :
The clinic chosen
The number of grafts required for the transplant
The hair surgeon's number of years of experience
Nevertheless, our affiliated clinics and hospitals in Turkey are recognized for their cost-effectiveness, with prices ranging from 1,500 to 4,000 euros. Despite the affordability, they assure patients unparalleled quality of care, attributed to the advanced equipment and the dedicated medical and paramedical professionals available to them.
You can now request a detailed quote that covers all expenses related to consultations, medications, and your accommodation during your stay in Turkey.
Share this page
Frequently asked questions
Certainly, hair transplants can be conducted on individuals with long hair. There are several methods available, each carrying its own set of pros and cons. The most prevalent method for hair transplants in individuals with long hair is the Unshaven Follicular Unit Extraction (UFUE).
A suitable candidate for an unshaven hair transplant generally refers to individuals who are witnessing mild to moderate hair loss or thinning in specific regions. Their primary goal is to preserve their existing hairstyle without the need to shave their head.
The recuperation time for an unshaven hair transplant is typically comparable to that of a conventional hair transplant. Initially, patients may encounter redness, swelling, and slight discomfort in the area where the hair is transplanted. Fortunately, these symptoms usually fade away within a few days to a couple of weeks. It is important to note that some hair loss may occur in the initial three months following the treatment, but this is a normal occurrence. A complete recovery of the scalp and the optimal growth of new hair typically take between 6 and 12 months after the procedure.