Before / After photo What is Dimple surgery?
Dimple surgery in Turkey and Istanbul is the new cosmetic trend that consists in creating a small hollow in the cheeks when the person smiles, in the chin and in the back.
What are the Types?
Cheek Dimples
This is the most usual and best known dimple are those that can be found on the cheeks. It can be observed in many areas of the cheek, and some individuals may possess only one dimple rather than two.
After dimple surgery, patients may look as if they have lost weight.
The dimple can be considered as an adhesion of the skin with the oral mucosa. There is no obvious appearance of the surgery from the outside since the surgical operation is performed in the mouth.
Chin Dimples: Symbol of character's strength
In women, this small hollow in the middle or bottom of the chin is a sign of determination and an iron will. In man, it is a sign of strength, courage, and a great sense of responsibility. The man with dimples on his chin demonstrates a great ability to manage stressful and delicate situations.
Lower Back Dimples
Back dimples are also called the "dimple of Venus", the Roman goddess of beauty, is the least known type of dimple creation surgery. It is located on the lower back and is more common in women than men.
What happens during this Intervention in Turkey & Istanbul?
During the dimple creation surgery, the surgeon focuses on the inside of the cheek to create a natural-looking dimple.
Our partner clinics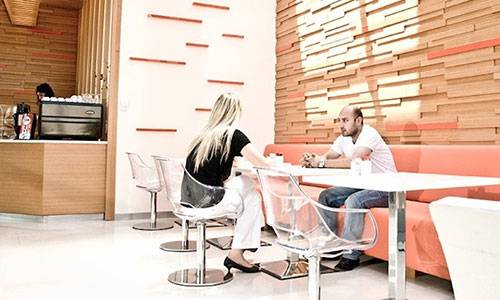 How to prepare for this Operation?
As with any surgical procedure, it is important to stop the anticoagulants. If you have a history of high blood pressure, diabetes or any other illness, you must inform your surgeon.
Smoking cessation is strongly recommended prior to the procedure.
Duration of the Intervention
The intervention lasts about 30 minutes.
What are the Scars?
The procedure leaves no scars.
How is the Final Result?
The final result is obtained after one month. The result is very natural.
What is the Cost of this Intervention in Turkey & Istanbul?
Turquie santé allows you to find the best deals for dimple surgery. We speak, discuss, and negotiate with the clinics and hospitals in Turkey, Antalya, Ankara, Izmir,and Istanbul.The perfect conditions as well as the best value for cosmetic surgery are assured by Turquie santé. You can request your customized quote regarding dimple surgery by sending your request. Our partner hospitals will answer you as soon as possible.
Last update : 01/04/2020