Before / After photo Capillary Restoration, why?
Hair is a precept of human hairiness. It contains hair follicles that form an immune system through rich bacteria that harbor the hair follicles that are necessary for our health.
To keep a capacity of our hair, we must take care because according to the statistics, we lose on average between ten and a hundred hair daily. When this quantity exceeds one hundred a day, one might conclude that there is a problem.
The causes of hair loss are not related to stress or diet imbalance, but it also depends on external and internal factors because the hair absorbs many pollutants from the air and is exposed to UV rays. Genetic causes may have an impact, too
The most recommended destination in the world for hair restoration is Turkey. Various hair restoration treatments such as FUE, PRP, and DHI are available in Turkey, Istanbul, Izmir, Ankara, and Antalya.
FUE technique in Turkey & Istanbul
The FUE technique is the safest for hair transplant and the most used for its excellent results with a natural appearance. Through sapphire blades that serves to open the micro channels in the area to be treated. This technique is intended for men and women who suffer from hair loss.
The PRP technique
Platelet-Rich Plasma Treatment (PRP for hair loss) helps to reuse and isolate factors that allow hair growth. This treatment stimulates baldness so that elastin collagen and hyaluronic acid also increases the vascularization in the hair follicle.
Our partner clinics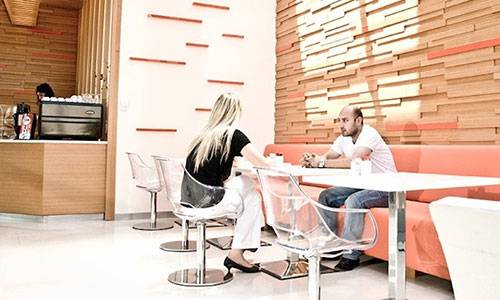 The DHI Technique
The DHI Technique is similar to the FUE technique. The only difference between these two techniques is the stage of implantation. In all cases, it is necessary to draw the attention that successive results can be obtained through the two techniques. The tool of this technique is the Choi Pen through which an incision is made to allow the implantation of the follicles in them.
Capillary biostimulation in Turkey and Istanbul
Capillary biostimulation with low intensity lasers is the most exciting of the recent options for the treatment of baldness. Lasers stimulate blood and lymphatic circulation in the hairline, reduce inflammation, and improve cellular metabolism and protein synthesis. After 6 months, the results of capillary biostimulation are the improvement of hair quality and hair stability against fall.
Hair restoration prices & costs with Turquie Santé
Turquie Santé intervenes as an intermediary between the patient and hospitals in Turkey to negotiate for you the cheapest prices for hair restoration operations in Istanbul, Izmir, Ankara, and Antalya.
Last update : 01/04/2020