When you decided to get breast augmentation surgery, You probably didn't consider if the breast implants would need to be removed.
Many women who receive breast implants, on the other hand, may decide to have them removed later. The common reasons for this surgery can include; having a breast cancer diagnosis, lifestyle changes, or experiencing complications including capsular contraction.
Any Question ?
Get in Touch.
We're Here to Help.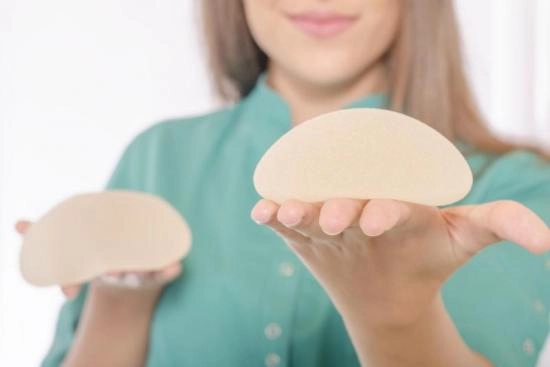 Side effects
Infection
Hematoma or excessive bleeding
Changes in nipple sensitivity
Seromas
Breast asymmetry
Intervention or treatment's duration
The accuracy of the content has been reviewed by our Medical Commission.
What is breast implant removal surgery?
The purpose of breast implant removal surgery is to remove breast implants from patients who have had breast augmentation or reconstruction.
Breast implants are not permanent, and it is recommended that they be replaced or removed every 10–15 years. This decision is usually made based on the needs and desires of the patient.
If you've had problems with your breast implants, such as infection or capsular contracture, your plastic surgeon may advise you to have them removed.
Other reasons for breast implant removal include:
Infection and/or bleeding.
A build-up of calcium.
The formation of dead tissues around the breast implant.
What happens before this procedure?
The operation to remove breast implants typically takes one to three hours and is done under general anesthetic. Depending on your recuperation, you may be able to return home the same day of your surgery. You may need to:
Make changes to your current medications or start taking new ones.
Medications that raise the risk of bleeding should be avoided. For example, Anti-inflammatory medications and herbal supplements,
Tobacco products and smoking should be avoided.
What happens during this procedure?
The following are the three most common breast implant removal procedures:
Breast implant removal only:
The incisions will be made in the same location as the breast implant operation. If you have capsular contracture, the hardened capsules will be removed to speed up the healing process.
Breast implant removal with a breast lift:
Your Plastic Surgeon may perform a breast lift at the same time as your breast implant removal if your breast skin has been stretched or drooping. They'll get rid of any excess breast skin and tighten your breast tissue to provide you with more support. Your Plastic Surgeon may resize your natural breasts to better fit the new shape of your breasts in some cases.
The case of deflation :
If your breast implants are saline, your Plastic Surgeon may decide to deflate them without surgery, which can be done in their office under local anesthesia. You may need additional surgery, like a breast lift or implant replacement, depending on the results of this procedure.
What happens after this procedure?
Following surgery, you will be given special recovery instructions. Your nurse tells you:
What to do if your incisions aren't healing properly.
Restriction of activities.
What medications should you take?
When should you see your plastic surgeon again?
You can minimize swelling by using a special support bra or compression garment for a few weeks. Small tubes called drains may also be inserted under your skin. These tubes guarantee that any extra fluid or blood is removed. These drains normally come out after a few days, although they can persist in place for up to ten days.
What kind of results can you expect?
When the implants are removed, your breasts will initially appear deflated. The shape and condition of your breasts after implantation are determined based on different conditions. Among these conditions, we note; the size of your breasts before augmentation, the size of the implants, and what kind of changes your body has gone through during the time you've had them.
Schedule an appointment for a breast implant removal consultation
In Istanbul & Antalya Turkey, breast implantremoval surgery is one of the most prevalent cosmetic plastic operations.
By contacting Turquie Santé, you can find the best Plastic Surgeons in Istanbul & Antalya Turkey to perform your procedure at affordable prices
Share this page