Faced with the proliferation of aesthetic treatments, a new trend technique revolutionizing stars has appeared. The procedure aims to improve the contour of the face without incisions. It makes it possible to refine, tighten and lift the face without incision and most often without hematoma. A "ponytail face-lift" procedure is a slight facelift that mimics the taut effect obtained when wearing a ponytail.
Any Question ?
Get in Touch.
We're Here to Help.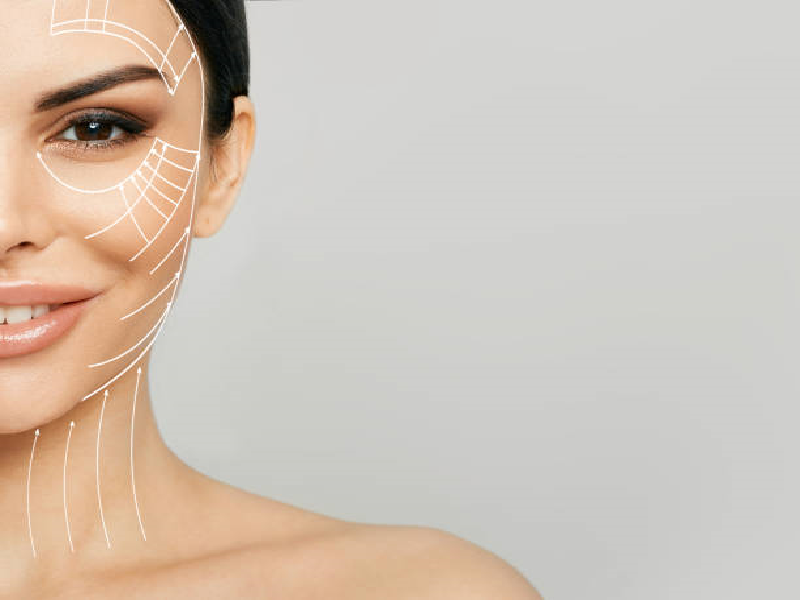 Who is this procedure for?
People who want to reshape the volume of their face
Alternative treatments
Face lift
Absorbable tensor threads
Botox
Injections of hyaluronic acid
Intervention or treatment's duration
The accuracy of the content has been reviewed by our Medical Commission.
Facial rejuvenation with a ponytail lift in Turkey
The Ponytail Lift is an innovative facial lift technique that lifts tissue with a minimally invasive approach, but with longer-lasting effects than a full traditional surgery.
This procedure involves combining injection treatments to reshape the volume of the face and establish its shape to appear more rejuvenated and refreshed. This aesthetic treatment via injection helps maintain a natural glow.
Advantages of non-surgical facelift
As a non-surgical facelift procedure, a Ponytail lift in Turkey has several advantages, note in this regard:
Immediate and lasting results over time compared to other facelift procedures
No engraving
Management of all aspects of facial aging and sagging cheeks
Minimal or no recovery
Possibility of association with other aesthetic treatments
Unlike the traditional facelift procedure, a ponytail lift also addresses all causes of facial aging (droopy eyelids and eyebrows, poorly contoured jaws, poor skin texture, etc.).
The ponytail lift procedure
The ponytail lift is performed in the best clinics in Istanbul Turkey under the guidance of internationally renowned surgeons under local anesthesia. Indeed, the cosmetic surgeon will begin the procedure with a single small incision hidden behind the ear.
Because this incision is hidden, visible scarring is avoided. Our surgeons in Turkey then sculpt the skin and tissues of the face to restore a refreshed and youthful appearance. Excess skin is cut away, and the incision is closed. This procedure is minimally invasive and takes about 1 hour in clinics in Turkey with very little downtime.
Recovery after the procedure in Istanbul Turkey
The recovery time for this minimally invasive procedure is much shorter than a traditional facelift cosmetic procedure. Typically, patients go home after the procedure and can resume their daily lives a few days later.
Slight redness or even swelling at the incision site may be felt by some patients after the procedure has been performed. Most patients show signs of bruising. In rare cases of visible bruising, it will disappear naturally after approximately one week.
Am I a good candidate for this procedure?
Men and women who experience the first signs of unwanted facial aging are often candidates for a ponytail lift. The best way to determine if this is the right aesthetic choice, you should schedule an online consultation with our most experienced surgeons in Turkey. During your consultation, you will discuss your desires, and your surgical expectations to determine the best treatment options to ensure that your goals are achieved with natural and optimal results.
The surgeon you choose in Turkey will tailor a treatment or facial plastic surgery to your needs.
Ponytail lift in Turkey: Price & Reviews
This method is targeted with small interventions that lead to a natural result, a combination of innovative techniques and fillers.
The price of the Ponytail lift procedure will depend on the amount of product and the number of injections needed, based on expectations and budget. During a first online consultation with the best cosmetic surgeons collaborating with Turquie Santé, you establish a treatment plan with a cost estimate via a free quote.
Share this page