Before / After photo What is Nipple Cosmetic Surgery?
The nipple is the fleshy eminence that rises in the center of the breast. It is bordered by the areola which is the pigmented skin.
The principle of nipple cosmetic surgery is to modify its size and / or shape.
Why is Nipple Cosmetic Surgery done?
Nipple imperfections have an impact on the well-being of both women and men. The purpose of this surgery is to have nice breasts.
In which cases can a plastic nipple surgery be performed?
In the presence of one of these imperfections, plastic surgery may be used:
Nipples too big
Nipples too long
Bilateral nipples
Inverted nipples
After mastectomy for reconstruction of areola and nipple.
Our partner clinics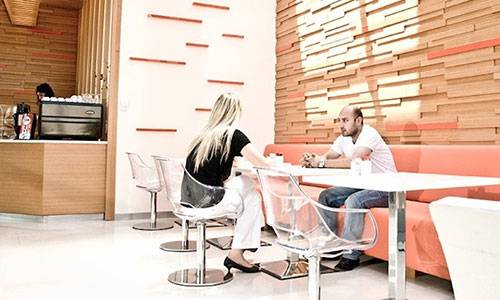 What are the Causes of Abnormal Nipples?
Nipple abnormalities can be congenital, that is, born with it. They can acquired following an accident, a mammectomy, a breast nodulectomy, or after breastfeeding.
Should I Consult the Surgeon?
A consultation with the surgeon is necessary, during which the doctor asks the patient some questions that are necessary to specify the background as well as the current treatment of the patient. Then, he/she performs a thorough clinical examination that specifies the nipple imperfections to be corrected.
How's the operation going?
Nipple plastic surgery is performed in a sterile operating room by an experienced team usually under general anesthesia.
Are there any Complications?
In general, post-operative complications after such intervention in our partner hospitals are rare.
How much does Nipple Correction Cost in Turkey & Istanbul?
There are different types of corrections possible. Prices include the cost of consultation, surgery, and anesthesia.
On average, this operation costs in Turkey and Istanbul between 2000 and 3000 Euros. However, you can request your personalized quote by sending a quote request to our partner clinics in Turkey and around the world.
Turquie santé guarantees you the best prices for your medical stay in Turkey. We collaborate with the most renowned hospitals in Istanbul, Izmir, and Antalya.
Last update : 01/04/2020