Before / After photo Liposuction: the Miracle Technique to have a Beautiful Silhouette
Having a silhouette like Hollywood stars is every person's dream, but the distribution of fat in different areas of the body can prevent us from achieving this goal.
Nowadays, liposuction is considered the most widely practiced cosmetic surgery and the fastest miracle method to get rid of accumulated fat in certain areas of the body.
In this context, Turkey and Istanbul have become well-known destinations for cosmetic surgery but also for fat removal procedures.
An Aesthetic Surgery but not like the Others
Liposuction is an aesthetic procedure invented by Dr. Yves Gerry Illouz in 1977. This technique is an effective solution to eliminate fatty deposits that do not disappear after a diet, sports activities, or weight loss.
The areas treated with liposuction are: tummy, breeches, hips, thighs, knee, calves, ankles, arms, back etc. As a result, this technique does not have a weight loss objective and does not seek to treat obesity, but to have a beautiful coherent silhouette.
Indeed, the principle of liposuction is very simple, it consists of injecting through small incisions small tubes to aspirate excess fat cells located in a well-defined area. The duration of this operation is very short compared to other aesthetic operations, between 20 minutes and 1 hour, with one night of hospitalization.
What are the Benefits of this procedure in Turkey?
The objective of this surgery in Turkey is to eliminate fats, so it allows you to live in good health by decreasing the risk of heart attacks. The results of liposuction are definitive, so no risk of fat loss. It helps to improve the overall appearance of the person and thus increase self-confidence.
Our partner clinics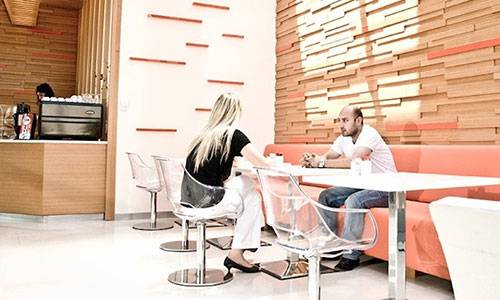 What are the Disadvantages of this operation?
Many people believe that liposuction is an ideal way to have a beautiful figure, in fact, this idea is not totally true. This technique also presents many of health-threatening risks and complications. It can cause in some conditions the risk of bleeding, infection, and adverse reaction to anesthesia. Added to that, the patient may suffer from swelling and bruising, nerve compression, infection, and embolism.
Liposuction Cost in Turkey and Istanbul
With Turkey Santé you can contact and discuss directly with hospitals via a professional platform. We have created for you a user-friendly platform from which you can compare the quotes of the hospitals in Turkey and Istanbul, and ask for an appointment according to your convenience with the best liposuction surgeons in Turkey and Istanbul.
We negotiate for you the best prices for the liposuction procedure of your choice.
Last update : 30/03/2020