Cryolipolysis, also known as Coolsculpting, is a non-invasive aesthetic medicine treatment that uses cold to selectively and precisely eliminate fat deposits without surgery.
Any Question ?
Get in Touch.
We're Here to Help.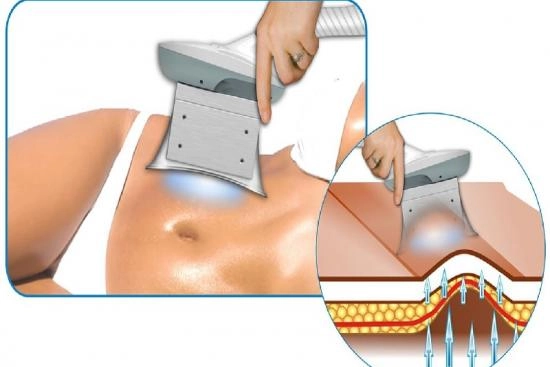 Intervention or treatment's duration
The session lasts between 50 and 70 minutes
Recovery time
The result is visible after the third session
Back to daily activities immediately after the session
The accuracy of the content has been reviewed by our Medical Commission.
Who is Coolsculpting for?
Ideal candidates for Coolsculpting in Turkey are men and women over the age of 18 who have noticeable localized fat deposits in specific areas of the body.
Cryolipolysis is not suitable for patients who are significantly overweight or obese. Under no circumstances should it be performed on areas of skin with wounds, severe varicose veins, dermatitis, eczema, psoriasis, or other skin lesions.
This treatment is particularly contraindicated in Turkey for:
Those suffering from cryoglobulinemia: a type of vasculitis (inflammation of the blood vessels) caused by abnormal proteins that solidify or take on a gelatinous consistency in the presence of cold temperatures.
Pregnant or lactating women
Children
Limitations of Cryolipolysis
Cryolipolysis is not designed to treat obesity, but rather to treat imperfections caused by localized fat.
The best candidate is someone who is in good health but has a slight excess of fat that they wish to eliminate. Cryolipolysis is therefore not ideal for obese patients. Under no circumstances should this procedure be considered as an alternative to diet or a healthy lifestyle.
What areas can be treated?
Cryolipolysis is particularly suitable for light fat deposits in the areas of the :
Chin.
Upper arms.
Inner and outer thighs.
Abdomen.
Hips.
Upper and lower back.
The number of sessions required depends on the depth of the fat tissue and the desired fat reduction. In general, one or two sessions 2 to 4 months apart may be sufficient. However, it is important to follow the doctor's recommendations regarding the appropriate times and intervals between sessions at our partner clinics and centers in Antalya.
Procedure of Cryolipolysis Session in Turkey
Cryolipolysis, performed in Antalya & Istanbul, Turkey, involves the use of a special machine capable of generating cold on the skin surface. It is equipped with a cup-shaped silicone hand piece that, once applied to the area to be treated, "sucks" the skin inside and cools it to a temperature preset by the doctor. In this way, the treatment targets only the fat deposits without risking damage to the skin or other tissues.
This is because fat cells are particularly sensitive to low temperatures, which cause them to crystallize and "die". The lipids released by the cells are then removed from the body via the lymphatic system, just like fats from food.
It's worth noting that this process generally takes between 8 and 12 weeks to complete. As a result, you'll have to wait about 3 months to see the final results. However, even the most impatient will see significant improvement in just a few weeks.
Where can I get coolsculpting in Antalya & Istanbul Turkey?
Although coolsculpting is a non-invasive treatment that takes advantage of the human body's natural response, it is highly recommended that you only go to specialized medical aesthetic centers in Antalya & Istanbul, Turkey. The temperature to which the fat is subjected must be strictly controlled to avoid any risk of complications or burns (because even the cold can burn the skin!).
What distinguishes a quality service is the equipment used, which must comply with European Union safety standards and bear the CE mark. So beware of unprofessional operators offering tempting deals.
Price of a coolsculpting session in Antalya & Istanbul Turkey
Although cryolipolysis costs considerably less than other surgical procedures, the price per session varies between 600 and 800 euros.
The final cost of a session may vary depending on the area to be treated and the medical center where it is performed, i.e. Antalya or Istanbul.
Turquie Santé is at your disposal for a free consultation with the best doctors in Antalya and Istanbul. The consultation will enable us to carefully assess your needs and draw up a personalized aesthetic treatment plan to achieve your goals.
Share this page