Botulinum toxin is a neurotoxin generated by the bacterium Clostridium botulinum. Although known mainly for its use in cosmetic medicine, botulinum toxin can also be used as a drug in other fields of medicine, to counter various disorders and pathologies, including obesity.
Any Question ?
Get in Touch.
We're Here to Help.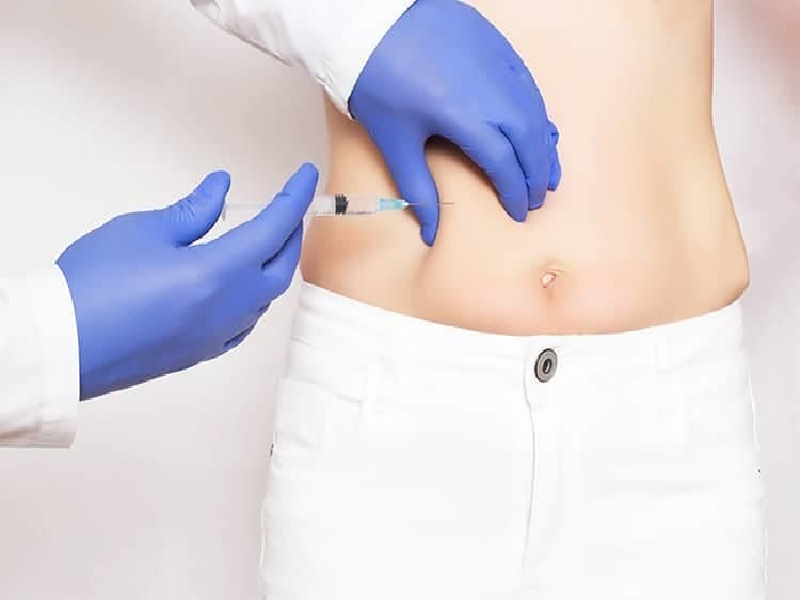 Who is this procedure for?
Patients who want to lose weight
Side effects
Nausea
Indigestion
Gastric pain
Alternative treatments
Gastric bypass
Gastric Band Placement
The accuracy of the content has been reviewed by our Medical Commission.
What is gastric botox?
Obesity is a prevalent disease in our environment, whose comorbidities imply a big challenge for public health.
The intragastric injection of botulinum toxin has been used as a treatment for obesity, both in humans and in animals. It acts by inhibiting gastric emptying and inducing early satiety, consequently the intake and finally obtaining reductions in weight loss.
Treatment of obesity with Botox in Turkey
Botulinum toxin serotype A, the most widely used in clinical practice, binds with high affinity to cholinergic nerve endings, mediated by acetylcholine, inhibiting their activity.
Acetylcholine is considered the most important neurotransmitter of the myenteric nervous system, responsible for intrinsic gastrointestinal movements. Blocking this neurotransmitter has a powerful and long-lasting inhibitory effect on smooth and striated muscle contraction.
How does botulinum toxin work against obesity?
Injected directly into the smooth muscle of the digestive tract, botulinum toxin acts by blocking the release of acetylcholine and relaxing the muscle involved.
This effect is widely known and has been used successfully in digestive pathologies characterized by muscle spasms (achalasia, anal fissure, etc.) as well as in other pathologies.
Once injected into the muscle layer, botulinum toxin has a diffusion capacity in an area up to 3 cm from the injection site. The duration of its relaxing effect could be prolonged from a latency period of about 7 days to a maximum effect that lasts from 3 to 6 months. Studies performed with electromyography suggest that this type of technique does not cause diffusion of the toxin to neighboring tissues.
The purpose of this review is to compile the available evidence on the effects of endoscopic intragastric botulinum toxin injection as a treatment for obesity.
Who should have gastric botox?
Gastric botox is indicated for people who have a body mass index between 27 and 35 kg/m2.
This treatment in Turkey is suitable for those who have an obesity problem and have not been able to achieve optimal results with diet or physical activities.
Gastric botox is suitable for obese patients who do not want to undergo bariatric surgery.
The advantages of intragastric botox injection
Gastric Botox is a non-invasive endoscopic slimming treatment that provides a prolonged feeling of satiety and promotes weight loss.
Gastric botox is performed with an injection to safely increase satiety and thus reduce the amount of food consumption and weight gain.
Possible side effects
No relevant side effects have been reported about the technique. Therefore, its use appears to be safe. Sore throat and burning due to irritation may occur following endoscopy. These are conditions associated with the use of endoscopy and not with gastric botox.
There are no medical risks with intragastric botulinum toxin. As with Botox applications in other areas of the body, there are no serious complications associated with Botox injection in the stomach.
In very rare cases, nausea, indigestion, or pain may occur. These are mild side effects that usually disappear at the end of the first week.
Keep in mind that the effect of gastric botox does not exceed 6 months. During this period, you will have a great opportunity for significant weight loss. Afterward, you will have to adopt a healthy diet and continue to practice sports activities to avoid any weight regain.
Prices of intragastric botox injection in Istanbul & Antalya clinics in Turkey
Intragastric Botulinum Toxin Injection is an innovative and effective treatment option for weight loss. While the price may vary depending on various factors, it offers a non-surgical and temporary solution for those struggling with weight management. If you're considering this procedure in Turkey, it's important to consult with healthcare professionals and explore the options available to you. Remember, making an informed decision will ensure the best outcome for your health and well-being.
Turquie Santé guarantees you the best prices for botulinum toxin injection in the stomach in the best clinics in Istanbul & Antalya, Turkey.
The total cost of gastric botox could not be fully identified, as it depends on :
The choice of the clinic where the procedure will take place
The surgeon's expertise
The amount of Botox injected
Share this page
Frequently asked questions
Gastric Botox is considered ideal and effective for people wishing to lose 5 to 10 kg. It is not suitable for persons with a body mass of over 40.
Stomach (gastric) Botox involves potential risks and complications that may arise during the procedure, such as:
Bleeding
Hematomas
Infection and pain at the injection site
Unexpected reactions can also occur, such as gastric motility alterations and allergic reactions.
Nutrition based on liquid foods is strongly required after undergoing gastric botox, at least for the first three days, followed by high-protein, low-carbohydrate nutrition. In fact, your dietician will recommend an eating plan that suits your body's needs, supporting your recovery as well as your overall health.
The price of gastric botox in Turkey generally varies between 1000 and 1500 euros. It depends on the quality of the services offered, including the surgeon's fees and the options included in the package.

Gastric Botox injection recovery varies from one person to another, depending on individual response to treatment. Generally speaking, most people can resume their daily activities after a short time. However, healthcare professionals may recommend that you limit some strenuous physical activity to speed up your recovery.