Before / After photo
Promo Information to know about this Procedure
The beauty of the face is linked to the beauty of the smile, the eyes and also the shape and density of the eyebrows. Many women love Cara Delevingne's eyebrows, but the lack of material (following chemotherapy, alopecia, tattooing, excessive hair removal, genetic factors, burning, etc.) prevents them from achieving this goal. Eyebrow grafting can be the best way to redraw, thicken or thicken the hair area.
What is the Eyebrow Transplant in Turkey and Istanbul?
The eyebrow transplant in Turkey and Istanbul is a surgical procedure performed for women and men who wish to densify or recreate the eyebrow region partially or totally. This intervention is for people who have a problem with the eyebrows and wish to have a beautiful face and an attractive look. The eyebrow implant consists of a mini strip of scalp. The doctor separates the hair from each other in order to obtain a hundred grafts that will be implanted in the region of the eyebrows to thicken.
The eyebrow graft in Turkey is considered a definitive intervention that allows people to stop using permanent makeup to hide imperfections.
What happens during the Intervention?
The eyebrow implant is a simple restorative surgery that lasts between two and three hours under local anesthesia.
Before the procedure
You should avoid taking coffee on the day of the operation and use an antiseptic shampoo in the morning of the procedure. The doctor takes pictures of the eyebrows before the procedure.
During Eyebrow Transplant
The technique used for this type of surgery is the FUE graft (without scars) and begins with the removal of the scalp hair one by one. The implantation is done in a precise way respecting the basic shape of the eyebrows.
The Consequences of the Operation
this operation requires no dressing in the eyebrows. The 24 to 48 hours following surgery can be characterized by edema in the grafted area. The use of a modeling gel during the months following the implantation allows the regrowth of the hairs in a harmonic way.
The cost of an eyebrow transplant in Turkey and Istanbul rises from 1500 to 3500 euros depending on the work required. This operation is cheap in Turkey and Istanbul.
Our partner clinics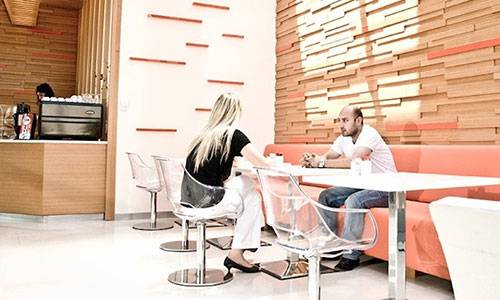 Last update : 01/04/2020