Before / After photo
Promo Facial Hair Transplant: Everything you need to know
Since long and until today, the beard is the outer sign of virility. Like the head and eyebrows, beard hair may have weak growth, insufficient distribution or may be infected with alopecia. To correct these problems and unify the beard, several men chose the beard transplantation in Turkey & Istanbul.
Beard Transplant: what is it?
It is a surgical procedure that involves transferring the hair from the sides or back of the scalp (donor site) to the face. This is the same principle as a classical hair transplant. There are two methods that are:
FUE (Follicular Unit Extraction): this is the most used technique. It consists in removing follicle by follicle.
FUT (Follicular Unit Transplantation): it is performed through the removal of a strip of the skin from the back of the head. This technique requires a long time of healing with risk of failure of the intervention.
Turkey is very renowned in the field of cosmetic surgery and especially beard transplant.
Facial Hair Transplant in Turkey: Steps of the Intervention
Beard graft makes it possible to correct the scars, balance the quantity of the hair as well as harmonize the features of the lower face.
Before the operation
A meeting between the patient and the surgeon takes place at least two weeks before the operation to take photographs that allow the surgeon to decide the number of follicles to be transferred (varies between 500 and 3000) and therefore the price of the beard transplant. In addition, a blood test must be prepared before the procedure.
Beard transplantation in Turkey and Istanbul
This operation is done under local anesthesia and can last between five and six hours.
Using a pencil, the surgeon draws the area of the beard to be corrected and the hair area to be removed. After the removal of the follicles. The surgeon implants them in the already delineated areas.
After the intervention
The patient must remain under supervision because a slight swelling may appear on the cheeks one to two days after the operation.
Our partner clinics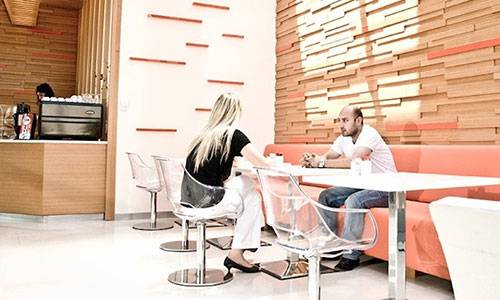 Price of Facial Hair Transplant in Turkey and Istanbul
Turquie santé allows you to find the best deals, reviews & prices for beard transplant or for hair transplant. We negotiate for our patients the best prices, while guaranteeing the best service in Istanbul, Izmir & Antalya Hospitals.
Last update : 27/02/2020