What are the Indications of Cutaneous Tumor Excision?
The dermatologist indicates the removal of any suspicious cutaneous tumor. But also, the patient may have to request the excision of an unsightly tumor even if it is benign.
Cutaneous tumor excision is a surgical procedure that involves removing the entire skin tumor.
The accuracy of the content has been reviewed by our Medical Commission.
Side effects
Infection
Bleeding
Allergic reaction
Intervention or treatment's duration
The intervention lasts between 20 minutes and 1 hour depending on the type of tumor
How it works ?
How is the Operation going in Turkey & Istanbul?
This procedure takes place in a doctor's office or in a clinic. It is the dermatologist who carries out this type of treatment. A sterile scalpel is used for excision of the tumor under local anaesthesia. Then, the surgeon sutures with a resorbable thread
This is a surgical procedure quite practiced in Turkey and Istanbul with a success rate of almost 100%. It is necessary to respect the aseptic conditions.
Finally, the dermatologist sends the tumor to an anatomic pathology laboratory.
Why should the Sample be Sent to Anatomic Pathology Lab?
The removed cutaneous tumor must be analyzed by a specialist in pathology. The goal is to confirm the diagnosis of possible skin cancer while specifying the limits of healthy skin and then to specify the subsequent therapeutic behavior.
What are the Results of this Examination?
The laboratory tells us about the exact nature of the tumor:
Benign tumors: moles, warts, keratoses, condylomas, cysts, and lipomas.
Doubtful tumors: some benign tumors can be transformed, in case of doubt the lesion must be removed.
Malignant tumors: epitheliomas, melanomas, and sarcomas.
What are the Complications of Removing Skin Tumours?
The procedure takes place in our partner hospitals in Turkey & Istanbul under local anaesthesia, but the allergic risk exists.
The risk of haemorrhaging is to be feared. Even a rare infectious risk must be prevented.
What Kind of Post-Surgical Follow-up in Turkey & Istanbul?
Regular checks with the dermatologist are necessary. The purpose of these visits is to examine the treated skin, to retrieve the results of the pathological examination and to indicate a possible medical treatment.
To request your personalized quote, you can send your medical file and then you will receive the best offers from our partner hospitals in Istanbul, Izmir, Ankara & Antalya.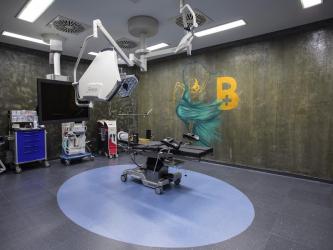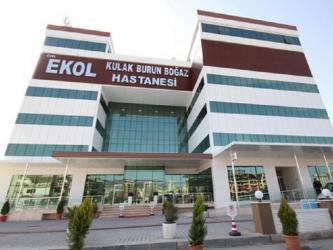 Multispecialized hospital
Hospital founded in 2007
Very good reputation in ENT department
Certifications:



Khadidja C.
06 February 2019
good medical staff.
bon staff médical.
Auto-translated
Show original
Translate
Previous
Next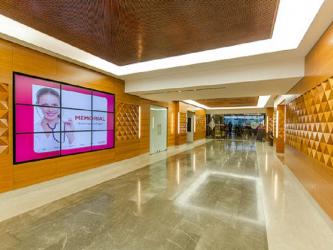 Grand Hospital founded in 1999
200 Beds
53,000 square meters
Certifications: Warranty certificate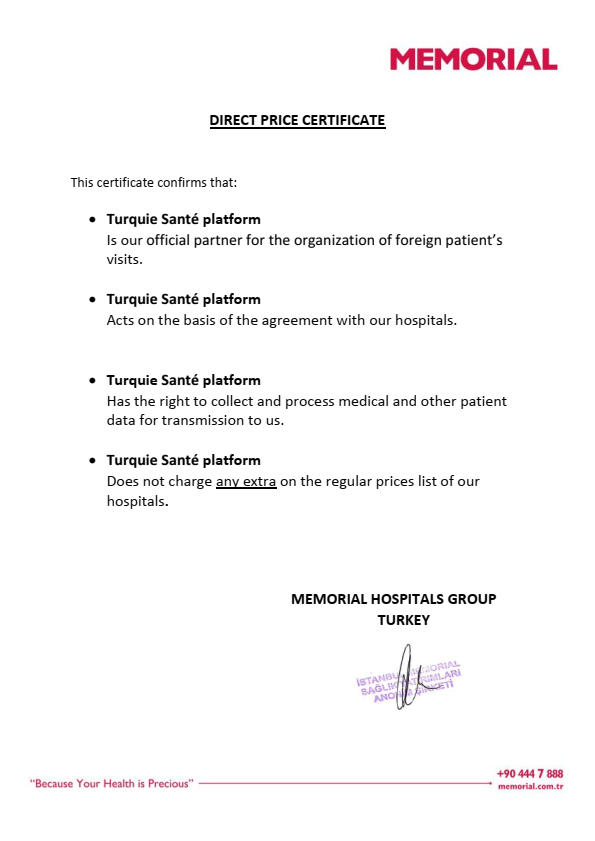 Dounia M.
04 December 2018
Just got a medical advice and am going back for the surgery.
حصلت على استشارة طبية فقط ، وسأعود لإجراء عملية جراحية.
Auto-translated
Show original
Translate

naima O.
23 November 2018
satisfied.
satisfaite.
Auto-translated
Show original
Translate

Tayssir Elias El H.
09 November 2018
Good doctors, but the problem is that to this day I have not yet received my son's report in English, while Nabila from Turkey Santé who is really very helpful has relaunched them several times
Bons médecins, mais le problème c'est que à ce jour je n'ai pas encore reçu le rapport de mon fils en anglais, alors que Nabila de Turquie Santé qui est vraiment très serviable les a relancé à plusieurs reprises
Auto-translated
Show original
Translate
Previous
Next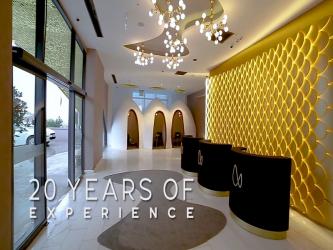 At only 150 km from Istanbul
More affordable prices in this peaceful town of Bursa
Property of Doctor B known worldwide
Certifications: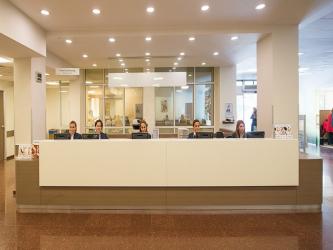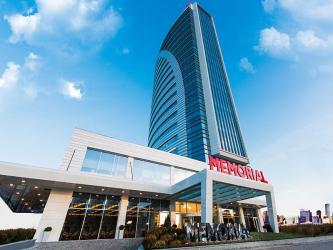 Member of the American Hospital Association (AHA)
Capacity of 230 beds
The best hospital in Ankara
Certifications: Warranty certificate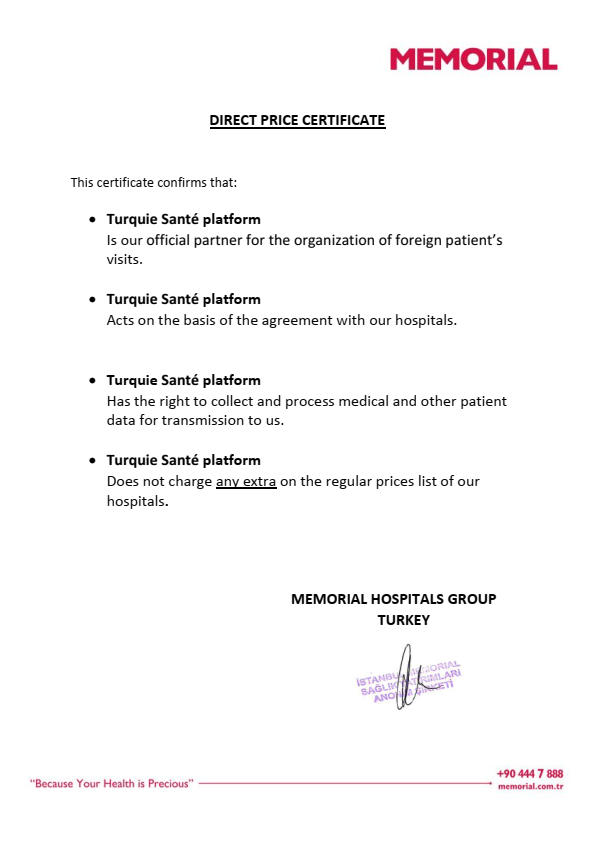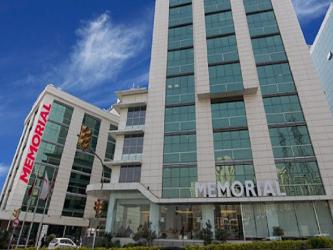 Multi-specialty hospital with 143 beds
Appreciated and recognized medical personnel
Founded in 2008
Certifications: Warranty certificate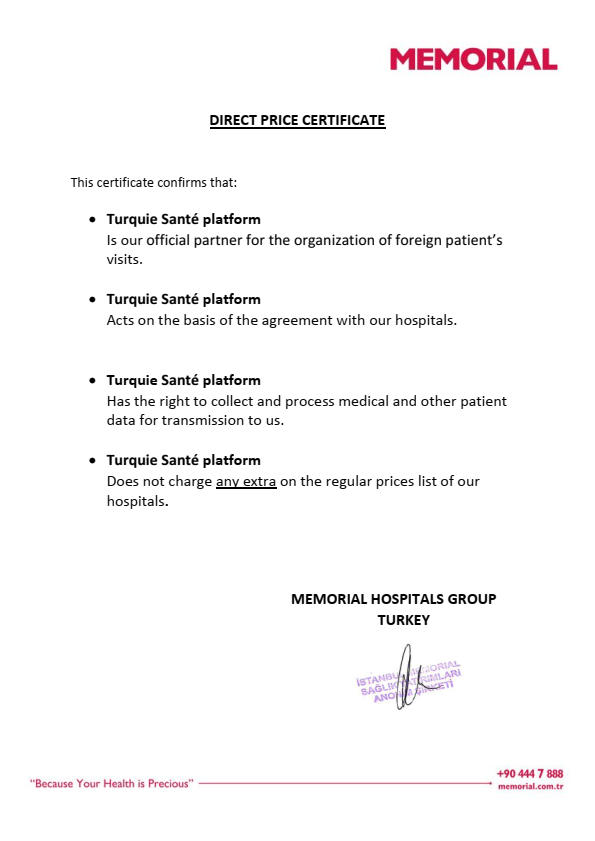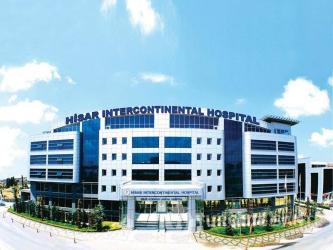 Multispecialized hospital
7 operating rooms
Capacity é of 170 beds
Certifications:




fievre F.
28 December 2020
No, I'm not satisfied, my face has a big stain after a peel The first time is good, but the second is not
La 1 ère fois c'est bien passer , mais la deuxième non .
Auto-translated
Show original
Translate

Rahimi S.
21 December 2020
Hello we are very satisfied with our visit to The HISAR clinic very warm welcome all the staff were wonderful thank you for all the good luck Happy New Years to you and your colleagues especially Raja...
Bonjour on est très satisfaits de notre passage à La clinique HISAR très bon accueil tous le personnel ont était merveilleux merci pour tout bon courage Est bonne et heureuse Année à vous et vos collègues surtout Raja et Nabila
Read more
See less
Auto-translated
Show original
Translate

Ferrante P.
16 December 2020
Very well You can go with your eyes closed Even if you don't speak the language The hospital is very clean
Très bien Vous pouvez y allez les yeux fermés Même si vous parlez pas la langue L'hôpital est très propre
Auto-translated
Show original
Translate

Diaw Abdoulaye .
09 December 2020
Turkey health is synonymous with complete care from your arrival in Turkey until your return. Follow-up continues when you are in the hospital. Its strength is its reactivity to the simple call as fol...
Turquie santé est synonyme de prise en charge complète depuis votre arrivée en Turquie jusqu'à votre retour. Le suivi se poursuit quand vous s êtes à l'hôpital. Sa force est sa réactivité au simple appel comme suite à votre e-mail vous avez immédiatement quelqu'un pour vous assister. Efficacité.
Read more
See less
Auto-translated
Show original
Translate

SAADI Asma .
07 December 2020
I am satisfied with the intervention and the welcome, On the other hand, there was no one waiting for us at the airport, neither for arrival nor for departure, so the documents that were sent to me ar...
Je suis satisfaite de l'intervention et de l'accueil, Par Contre il y avait personne qui nous attendait à l'aéroport ni pour l'arrivée ni pour le départ, aussi les documents qu'on m'a transmis sont en turc, je ne sais même pas ce qu'ils disent, j'ai fait aussi une Estero graphique mais j'ai pas eu le cliché ? Ils m'ont fait une aspiration de kyste et une Estero graphique, C'est des détails c'est pas grave
Read more
See less
Auto-translated
Show original
Translate
Previous
Next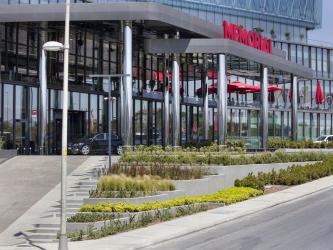 Ultra Modern New Hospital
Multispecialized hospital
VIP class
Certifications: Warranty certificate

BENGOUFFA C.
05 November 2019
Excellent listening quality and competence of doctors. Our guide was impeccable. I just regret three points: * The transfer to the hospital was chaotic. The driver arrived half an hour early and left ...
Qualité d'écoute et compétence des médecins, excellentes. Notre accompagnatrice a été impeccable. Je déplore juste trois points : * Le transfert vers l'hôpital a été chaotique. Le chauffeur est arrivé avec une demi heure d'avance et est reparti pour une raison inconnue le temps de descendre des chambres. Après échanges avec les services de Turquie Santé, le chauffeur est enfin revenu. A noter que le chauffeur ne parlait que le turque. Donc impossible de communiquer avec lui. Nous sommes arrivés avec plus d'une demie-heure de retard que j'ai signalée à Turquie Santé, qui m'a certifié que tout serait réorganisé. * Arrivée au Mémorial, aucune personne pour nous orienter. La personne à l'accueil ne parle que turque. On a fini par trouver le service et s'enregistrer. Après 45' d'attente
Read more
See less
Auto-translated
Show original
Translate

Assameur A.
20 September 2019
Wonderful in all respects, especially the doctors and collectors Ahmed and Farah, but the prices you have are very high
رائع من كل النواحي خاصة الأطباء والمتجمين أحمد وفرح لكن الأسعار عندكم مرتفعة جدا
Auto-translated
Show original
Translate

Mashallah, an excellent doctor
ماشالله، طبيب ممتاز
Auto-translated
Show original
Translate
Previous
Next
No clinic matches your search ..
...