Before / After photo Rhinoplasty, all you Need to Know about Nasal Surgery
The nose is in the center of the face, is considered a very remarkable part by our entourage, it is for this reason that many people seek to have a fine nose in perfect harmony with their faces. Rhinoplasty, is a surgery on the nose, the purpose of which is to change its shape or size.
Although nose job is a complex operation, it is considered the most requested facial plastic surgery in Turkey. You can ask for an Appointment in an Istanbul Hospital and compare offers.
The Different Types of this Intervention in Turkey
For women or men, rhinoplasty can be performed at the end of facial growth (from 16 years). The techniques of nose surgery are multiple, whose objectives can be aesthetic or repairing.
Functional Rhinoplasty : This technique is used to improve the respiratory function of the nose either by partial restriction of turbinectomy (turbinectomy) or septal septum surgery (septoplasty).
Aesthetic rhinoplasty : this technique aims to change the morphology of the nose, it is used in many cases such as the treatment of a long or broken nose, the treatment of a nasal deviation, remove a lump on the nose or even treatment of the effects of a previous rhinoplasty.
With our partner hospitals, this type of rhinoplasty in Turkey has two types of incisions:
Closed incision: scars are hidden inside the nostrils and the final result is acquired about 3 months after surgery.
Open Incision: This practice is indicated in the case of major changes on the nose, scars are hidden in the nose and completed by a small scar on the columella. The final result is acquired about 6 months after surgery.
Like any type of cosmetic surgery, rhinoplasty has benefits like correcting the deformities of the nose to make it prettier and therefore improving confidence in silk.
But, this operation is very complex and requires a lot of analysis and tests and can also have many risks such as infection, poor healing or hematoma.
Nose job price in Turkey with Turquie Santé
Surgery to enlarge or reduce the nose is a fairly common procedure in Turkey's hospitals at a cheap price. You can request an online consultation for free. You can also send a request to get the price of the intervention in Turkey or Istanbul Hospitals. We negocialte for you cheap rhinoplasty prices.
Our partner clinics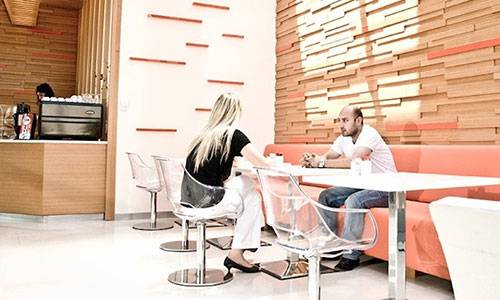 Last update : 19/08/2019