Having an athletic body is the goal sought by many men. Thanks to the pectoral implants, forget sport, weight training, and sweat. This method results in a stimulating and curved torso.
Share this page
The accuracy of the content has been reviewed by the Medical Commission of Turquie Santé.
Gallery (1)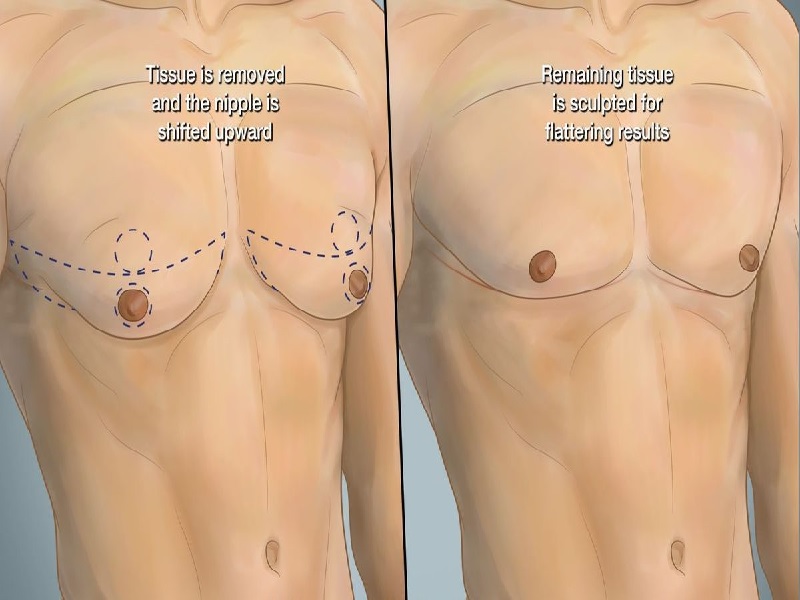 Who is this procedure for?
Patients unable to develop their pectoral muscles through exercise and diet
Patients with low self-esteem due to physical appearance
Patients with congenital muscle defects
Side effects
Hematomas
Swellings
Implant rejection
Intervention or treatment's duration
The pectoral implant procedure takes approximately two hours.
Recovery time
Back to daily activities after one week of the operation
Back to professional activities after two weeks
Full recovery about eight weeks after the operation
Photos: Before / After (7)
How it works ?
What is a pectoral implant?
At first, it is necessary to know that the pectoral implant in Turkey is a smooth envelope that was previously filled with a very cohesive silicone gel.
Reasons to have this Intervention
The pectoral implant in Turkey and Istanbul is a cosmetic surgery created for old men who suffer from a relaxation of the chest tone. It is also designed for men of a young age who already have muscles to help them improve the results of a bodybuilding work which is insufficient to have an athletic body.
This technique is also intended for men who suffer from congenital muscular malformations.
How can I prepare for this procedure in Turkey and Istanbul?
You have to provide answers to all the questions concerning your general health as well as your medical history.
You must do a physical exam to know if this kind of surgery can be performed on you.
The surgeon will ask you to:
Quit smoking
Avoid taking aspirin.
Hydration is mandatory before and after the operation in order to recover safely.
How is the operation performed?
For a smooth operation that lasts approximately two hours, every detail must be considered:
General anesthesia : during pectoral implants, the patient must be under general anesthesia.
Incision : during the intervention, the practitioner must make a vertical notch of 5 cm at the level of the armpit hollow. Surgeons choose this spot in order to make the scars invisible.
Implantation : the plastic surgeon places the prosthesis under the large pectoral, at the level of a box that is created for this purpose.
Stitches : The surgeon uses stitches with a resorbable thread before making a bandage on the torso.
What are the consequences of the intervention?
After the intervention, the patient must stay one night in the hospital under supervision. Analgesics can be prescribed if the patient feels some pain which will disappear in the first week.
Swelling, bruising, and discomfort can be felt when you lift your arm. This may persist for a few days.
Activities can be resumed after just one week. After two weeks, you can go back to work. However, you cannot practice sports before two months.
The results in Istanbul
The result is remarkable just after surgery. The chest has a natural and muscular appearance.
As a result, the placement of the pectoral implants is the most effective solution to have an athletic torso.
The prices of pectoral implants with Turquie santé
Turquie santé has a competitive price list in cosmetic surgery.
Your first consultation with one of our plastic surgeons does not include any tests or surgeries. You can have a personalized request. It is possible to receive a quote from your surgeon who performs several plastic surgeries in hospitals in Turkey, Istanbul, Izmir, Ankara, and Antalya.
Turquie santé promises to provide you with the cheapest fees for your medical stay in Turkey.
Free custom quote