Before / After photo Arm lift: the Technique of Reconstructive and cosmetic arm surgery
Over time, following an aggressive diet, or pregnancy, the arm may collapse and lose elasticity. Arm lift is the best way to correct this relaxation and eliminate excess fat in a permanent way and thus find a harmonious aspect over the entire area.
Arm lift: What does the Procedure involve?
Arm lift or Brachioplasty is a very common procedure that is requested by a large number of people. The operation lasts about two hours under general anesthesia with one night of hospitalization after the operation. Brachioplasty consists in removing the amount of excess skin that is usually located on the inner side of the arms. In most cases, this procedure is combined with liposuction to remove excess fat.
Before Surgery
At least two consultations with the surgeon are recommended two weeks before the day of the operation. During these meetings, the surgeon carries out medical photographs of the arms as well as a detailed assessment in order to decide the type of dermolipectomy of the arms. It is necessary to stop smoking and make a waxing with cream or wax in the armpits.
The Surgery
Arm lift can be painful and it is performed by an experienced practitioner and its duration does not exceed two hours.
The consequences of brachioplasty
After the surgery, the surgeon puts a bandage that will be removed after two weeks. A little pain is felt after lifting the arms with bruises and swelling that will disappear after a few days. Sports activities are strongly discouraged at least 1 month after the intervention.
Scars disappear over time (about 6 months). Thus, the results are immediately noticed, but it takes about 6 to 12 months to observe the final result.
Price of Arm Lift Surgery in Turkey in Istanbul or Izmir
Arm lift is a surgical technique that has shown its effectiveness in treating excess skin at the level of the arms, but also at the level of the thighs: thigh lift.
Turquie santé negotiates for its patients the preferred conditions as well as the best value for their cosmetic surgeries in Turkey and Istanbul. The cost varies depending on the individual's case. You can request your personalized quote by sending your request, our partner hospitals in Istanbul or Izmir will answer you within the day.
Our partner clinics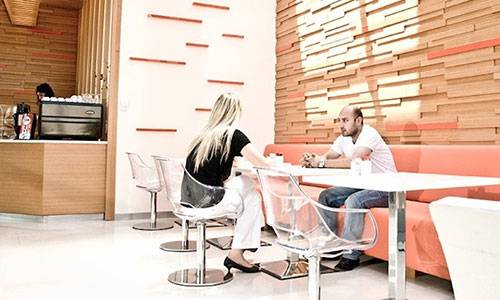 Last update : 21/01/2020