Before / After photo The advancement of age, successive pregnancies, variations in weight ... can negatively influence the body, relaxed muscles, the appearance of stretch marks ... That's why people are always looking for an effective solution to eliminate this fat excess and have a flat stomach again. Several surgeries can achieve these goals like the Tummy Tuck mini-abdominoplasty.
Tummy Tuck: What is this surgical technique ?
The Tummy Tuck (also called mini-abdominoplasty) is a surgery performed at the belly in Turkey, but lighter and less complex than conventional abdominoplasty or liposuction. This technique is recommended for people who have been tired of skin and fat in the stomach and who do not disappear through sports activities.
Thus, the mini-abdominoplasty consists in removing an ellipse of skin and fat (almost 15 cm long) from the lower part of the abdomen. After the suture of the abdominal musculature, the surgeon performs liposuction to recreate a thinner abdominal belt.
This operation lasts approximately 2 hours and the scar in the abdomen is comparable to that of caesarean section.
Surgery preparation in Turkey
In fact, you have to go on a diet and sports activities before a few weeks of the operation to reduce the amount of fat as well as the follow-up of the surgeon's recommendations (carry out a complete diagnosis along with the necessary examinations).
This intervention is simpler than other cosmetic operations, but has some side effects such as dizziness, headache, nausea, excessive bleeding and clotting, risk of infection.
How much does a tummy tuck cost in Turkey?
Tummy Tuck depends on the surgical technique used, the simplicity of the surgery and the possibility of an association with other interventions. Thus, the price of Tummy Tuck in Turkey varies between 2370 and 2700 euros.
Our partner clinics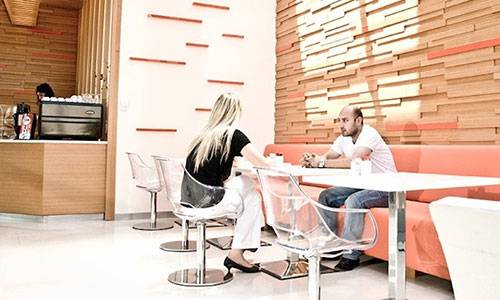 Last update : 24/10/2019