Before / After photo Rhinoplasty is surgery that corrects imperfections in the nose. One or more cartilage grafts are often necessary to refine the shape of the nose and ensure its functionality.
What are the goals of rhinoplasty?
There are two different types:
Functional rhinoplasty which consists of straighten the nasal septum. This surgery is addressed to patients suffering from secondary respiratory difficulties. a disruption of the nasal septum.
Aesthetic rhinoplasty is a plastic surgery which consists of modify the structure of the bone or nasal cartilage to change its morphology.
Both are intended to beautify the look of the nose while ensuring its functionality ó by a similar intervention.
What are the flaws that can be corrected by rhinoplasty?
This surgery is aimed at correcting bumpy noses, too wide, too long, shortened, asymmetrical, twisted or too protruding.
The goal is to harmonize the nose with the rest of the face.
At what age is rhinoplasty feasible?
This operation is proposed after the age of 18, that is when growth ends.
Our partner clinics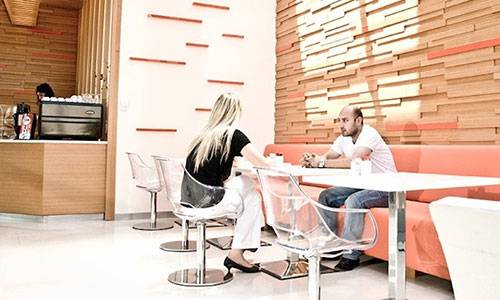 What precautions should you take before the surgery ?
At the first consultation, the surgeon performs a careful examination of the morphology of the nose and its relationship to the facial features and examines the insides of the nose. the search for an anomaly in the mucosa, the septum. A blood and radiological assessment will be requested. Finally, the surgeon explains to the patient the technique; use and type of anesthesia.
How is the intervention going ?
Rhinoplasty is performed by an experienced surgeon ó in an operative block, usually under general anesthesia. According to the purpose à to reach, a transplant will be more or less associated. So, if we aim at agrave; make the nose smaller, the surgeon will remove part of the nose either from the cartilage or from the bone. The first is done by an incision. the inside of the nose.
If you want to increase the size, you make an external incision and add cartilage grafts to reshape your nose.
The cartilage of the ear, the bones of the hip, elbow or skull can be removed to reshape the nose. It may be necessary to graft a metal splint.
What is the duration of the intervention ?
The intervention usually takes between 1 to 2 hours depending on the type and actions to be performed.
What postoperative consequences ?
The operational suites are usually simple. Bruising gradually progresses and the stitches resolve spontaneously without leaving visible scars.
What are the risks of rhinoplasty ?
One can be confronted with postoperative complications. Thus the possible risks of this surgery are: respiratory difficulties, spraying, alterations of smell, persistent pains, postoperative infections and related complications. General anesthesia.
Rhinoplasty price in Turkey?
The costs of such a surgical procedure in Turkey differ according to the complexity. of the operation. Turquie Santé negotiates for you the cheapest prices for your rhinoplasty surgery in Istanbul, Ankara, Izmir or Antalya.
Last update : 21/08/2019