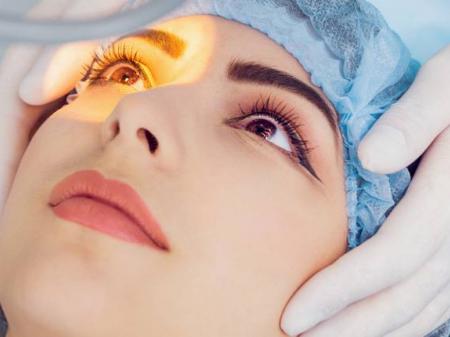 Eye surgery, ophthalmology between the curative and the aesthetic
Eye Surgery is an area that covers both remedying an eye disease, but also making use of the last few years for the charm and beauty of the eyes. the aesthetics of the eyes. This charm gives some people an important factor to trust in themselves.
The corneal surgery of the cornea:
Called « laser surgery » is the most frequent operation, it is aimed at: correct myopia (with or without astigmatism), hypermetropia and presbyopia. The principle of this operation consists of: to modify the curvature and the relief of the cornea which makes it possible to correct the reunion of the eeligel.
When should I make this eyes laser intervention ?
In general, ophthalmologists in Turkey advise to undergo a laser vision correction operation when it comes to myopia. In this case, we use the laser that flattens the cornea and the bomb in case of hypermetropia.

Nevertheless, a specialized ophthalmological examination is available. must be realized ó to authorize ope ration. You have to check certain conditions, namely, the absence of infection, a sufficient thickness of the cornea and acuity ó stable visual.
Counter indication of the intervention
The contraindications for this surgery are the very high myopia at the de-10 diopter and the hypermetropia and astigmatism of +5 diopter. At this moment another alternative exists, the implant.

The latter consists of: replace the lens with a synthetic lens while making a small incision in the cornea. This surgery is also practiced for the treatment of cataracts, the intervention is carried out under an operating microscope.
When will the results be recognized ?
The results of these interventions are very satisfactory, elsewhere in the 90's. 95% of the cases we find a vision of 10/10.

Regarding presbyopia and in the absence of other disorders of the fraction, the laser has some inconveniences, it has a bad impact on the vision of law.

In all cases, the patient must protect their eyes with sunglasses.
How to change eye color
The ophthalmologist , named ó also ophthalmic, can clear the color of the eyes by dyeing the iris. À note that the color of the eyes is the result of a more or less significant concentration of brown pigments, so by the disintegration is clear the iris. But this surgery is unhelpful, with a high risk of glaucoma or even celiac disease.

Another alternative is an artificial iris, but there is a high risk of cataracts. Both techniques are dangerous and are not advisable. It is better to use colored contact lenses, while considering the risk of infection and irritation.
What are the advances in eye surgery ?
Eye Surgery in Turkey has recognized a steady progress thanks to the development of technology and the development of new technologies. the training that has given birth to highly qualified ophthalmic medics. With Turquie Santé, we negociate the best prices for your medical interventions with the best quality of service.
Last update : 14/11/2019