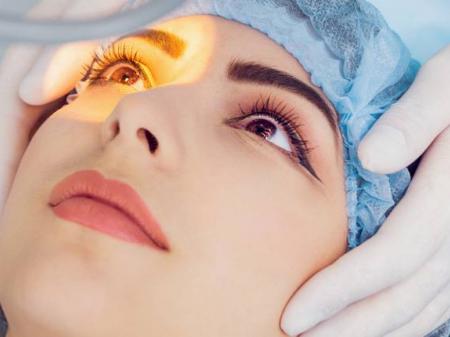 Eye surgery, ophthalmology between the curative and the aesthetic
Eye Surgery is an intervention that involves not only curing an eye disease but also making use of charm and beauty of the eyes in recent years. This charm allows some people to enhance their self-confidence.
Refractive surgery of the cornea
It is also known as laser surgery and it is the most frequent operation. It aims to correct myopia (with or without astigmatism), hyperopia, and presbyopia. The principle of this operation consists of modifying the curvature and the relief of the cornea in order to correct the refraction of the eye.
When should I have this eye surgery?
In general, ophthalmologists in Turkey advise to undergo laser vision correction operation when you have myopia. In this case, we use the laser that flattens the cornea and the bomb when there is a hyperopia.
Nevertheless, a specialized ophthalmological examination must be performed to authorize the operation. Certain conditions must be checked such as the absence of infection, a sufficient corneal thickness, and stable visual acuity.
Contraindications to intervention
The contraindications of this surgery are the very high myopia with -10 diopter and hyperopia and astigmatism with +5 diopter. In these cases, the implant is the perfect alternative.
The latter consists of replacing the lens with a synthetic lens while making a small incision in the cornea. This surgery is also performed for the cataract treatment that is carried out under a surgical microscope.
When will the results be recognized?
The results of these interventions are very satisfactory; in fact, in 90 to 95% of the cases we find a vision of 10/10.
Regarding presbyopia and in the absence of other disorders of refraction, the laser has some disadvantages like its bad impact on distant vision. In all cases, the patient must protect their eyes with sunglasses.
How to change Eye Color in Turkey and Istanbul
The ophthalmologist can clear the color of the eyes by depigmenting the iris. It is important to note that the color of the eyes is the result of a more or less significant concentration of brown pigments. As a result, the iris is lightened through depigmentation. But this surgery is harmful since it has a high risk of glaucoma or even blindness.
Another alternative is an artificial iris, but there is a significant risk of cataracts. Both techniques are dangerous and are not recommended. It is better to use colored contact lenses, while considering the risk of infection and irritation.
What are the advances in Laser Eye Surgery?
Eye Surgery in Turkey has recognized a huge progress thanks to the development of technologies and training that has resulted in the existence of highly qualified ophthalmologists. With Turquie Santé, we negotiate the best prices for your medical interventions with the best quality of service.
Last update : 01/04/2020