Before / After photo Vaginoplasty has become a common practice around the world and has become one of the most popular cosmetic surgeries.
What are the types of vaginal cosmetic surgery?
The main types of vaginal surgery are labioplasty and vaginoplasty.
Labioplasty: also called vulvaplasty: it consists of reshaping the labia minora.
Vaginoplasty: Vaginal rejuvenation involves reshaping the internal muscles of the vagina to make it softer and tighter.
When to think of a labioplasty ?
Women seeking this cosmetic surgery, seek to reduce the size of small lips or make them symmetrical. In addition, they may have a feeling of discomfort too long lips can become painful during a standing or prolonged sitting or during a sporting or sexual activity. So they desire smaller lips to provide more sexual pleasure.
What about vaginoplasty ?
Post partum, the vagina may present morphological changes, prolapse, distension of painful scars ... Treatment is currently possible with multi-disciplinary care also requiring specialized physiotherapy perineal.
Indications for plastic surgery of the vagina are more and more numerous
removal of painful scars after childbirth
treatment of vaginismus
vagina too narrow or too stiff
vaginal gap
firming vagina
Our partner clinics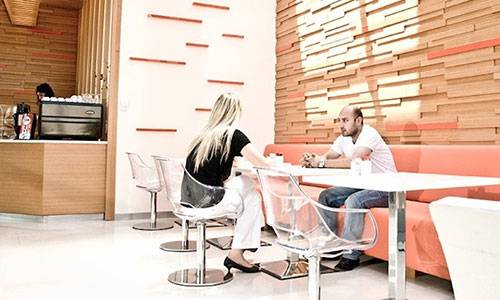 What therapeutic proposals?
Atrophy of the vulvar vaginal mucosa :
he atrophy of the vaginal mucosa may be caused by the decrease in estrogen levels secondary to taking certain medications or at menopause. The mucosa becomes less vascularized which causes dyspareunia (pain during intercourse) and can be a source of genital infections. Then the gynecologist introduces into the vagina a laser that stimulates the synthesis of a new layer of collagen making the mucosa thicker and more toned.
The vaginal gap:
It is a vaginal relaxation, secondary to childbirth or menopause. It can be the cause of dyspareunia and an alteration of sexual satisfaction.
Laser or surgery?
The treatment is surgical, the diameter of the vagina is reduced by bringing the muscles together.
Laser treatment is also possible in this case.
Painful vaginal scars:
Postpartum, painful vaginal scars may persist. This can cause vaginal pain and dryness that causes genital infections.
The treatment is surgical under local anesthesia. It consists in removing "bad scars" and injecting fat taken from the thigh, for example.
Labioplasty, Reduction of the size of the labia minora:
This operation is performed under local anesthesia in a practice or clinic. The surgeon makes incisions in the labia minora and brings them together with resorbable thread.
Is it painful?
No, the act is not painful. The patient may feel tingling.
Last update : 20/10/2019